Mataking Island Resort is a luxury island resort built on a private tropical island in one of the most pristine corners of the world.

Popular for romantic holidays, Mataking Resort features 37 luxury and spacious villas, chalets and rooms each offering a luxury hideaway a few steps from pristine white beaches.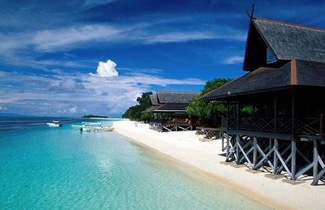 Scuba Diving
The diving at Mataking is combining the best of both world: Sipadan's big fishes and pelagics with Mabul underwater macro marine life and muck diving.
Mataking Island offers easy access to more than 30 dive sites with protected coral reefs and islands such as Pandanan, Timba-timba, Kalapuan, Bohayan, Baturua, Mantabuan and the Tun Sakaran Marine Park. Diving at Sipadan is also possible, also it depends on availability.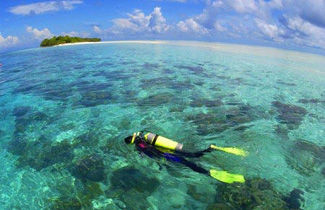 Mataking is a certified PADI 5 Star Dive Centre & Sea Sports Centre.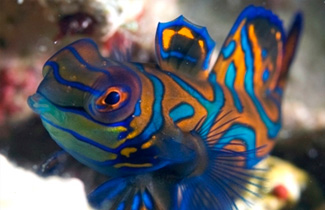 Dining
Delicious malaysian and western meals are served at our ocean front restaurant.
There is a large sundeck sitting area perfect for sipping a drink while enjoying the tropical sunset.
Jamu Spa
The Jamu Spa offer a wide range of treatments specially designed to restore the mind, body and soul harmony.
Other Activities
Guided island tour
The Watch tower
Access to Mataking Kecil at low tide
Peacock Sanctuary
Coconut bowling
Jungle & Nature Walks
Mini-Golf, Soccer & Volleyball
Beach Picnics
Jamu Spa Treatments
Jacuzzi
Island hopping
Snorkeling
Introduction to Scuba Diving
Sea Kayaking
Karaoke
WIFI Internet
Sea turtles laying eggs
BBQ at the Sunset Bar
Cultural shows
Note: Please book for Sipadan long in advance.

Customer Reviews & Ratings

"Mataking is an incredibly beautiful exclusive island which was perfect for our honeymoon. The staff and management were excellent and always ready to help. We went snorkelling and saw a lof of turtles and fishes. We had a romantic picnic on the beach and this felt like paradise." Isabella Furno, Roma, Italy
"We took the 6D/5N diving package and went twice to Sipadan which was a dream come true. The facilities are very good, the beach chalets are really excellent. The snorkelling at the house reef right next door was the best ever." Shaafia bin Ismail, Penang, Malaysia
"We stayed at Mataking Islands for 5D/4N on a non-diving (snorkeling) package. The snorkelling is amazing both at Sipadan (we did a day trip) and at Mataking. The staff really took care of us. We had a luxury beach villa with jacuzzi. The food was delicious (buffet style). The island scenery is magical." Feng Wei, Beijing, China